Since 1987, when Hanne got her first Dobermann, she have been facinated by this wonderfull dog.
In 2005, we got our first common Dobermann, Venus.
The nature of Venus is so wonderfull, that we decided to bread with her, to give other a chance to own a puppy with her caracteristics.
But when searching the internet and visiting shows, we also found many other lovely Dobermanns, so very quickly our group of precious wonders grow.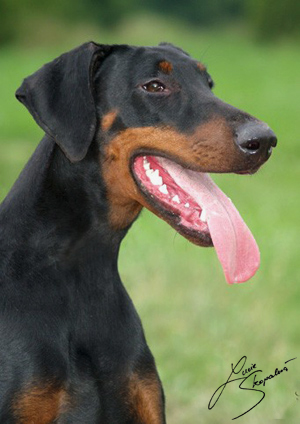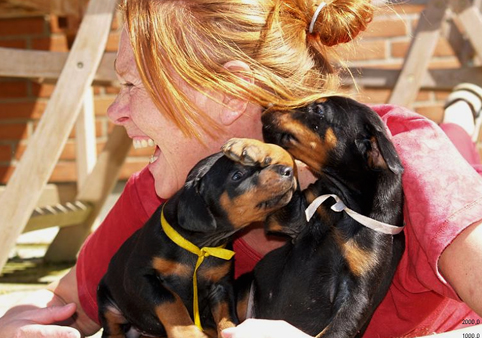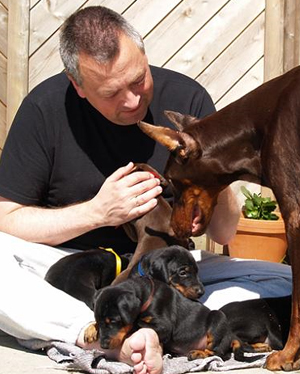 With our little experience, and the big group of dogs, we decided to look for professionel help with the training of our dogs.
Ludek Silhavy from the K9 dogschool in Prague, turned up to be the person we where looking for, with his long succesfull career in training dogs. So today we have 4 dogs with ZTP and IPO exam. in our kennel.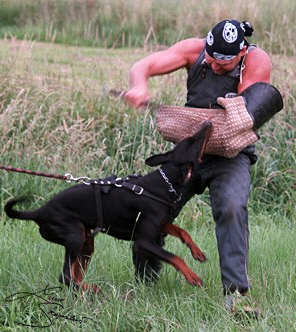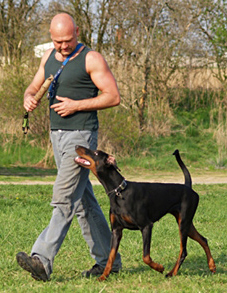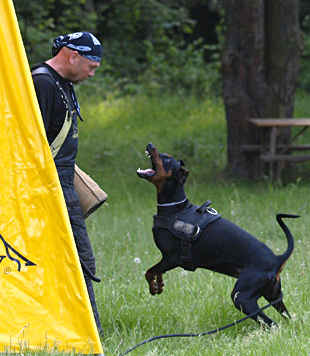 Hanne she is working fulltime with our dogs and puppies, as she have chosen to leave her job, to give our females the best nursing possible.
We hope that you enjoy your stay on our webpage, and please fell free to contact us, if you have questions regarding our dogs or breeding.

Hanne & Steen Groendahl